How Mobil 1 keeps your engine running like new

Synthetic motor oils such as Mobil 1 contain more highly refined base oils than those used in conventional mineral oils, which can offer you better protection and performance. Synthetic oils provide a variety of benefits, such as excellent high- and low-temperature performance, that can provide excellent engine protection.

Synthetic Oil vs. Conventional Oils Pistons
There are two basic types of engine oil available:


Conventional mineral oil, the traditional engine oil and most widely used


Synthetic motor oil , which is steadily gaining popularity among auto manufacturers and consumers


(There are also synthetic blend motor oils, which are a blend of synthetic oils and conventional mineral oils. Synthetic blend motor oils are also sometimes called "semi-synthetics".)

Both types of engine oil are made from crude oil that comes from the ground. The difference is that synthetic oils undergo numerous additional highly-advanced distilling, refining, and purification processes and therefore are of a higher purity and quality than conventional mineral oils. This not only removes more impurities from the original crude, it also enables the engineering of the lubricant's individual molecules to be uniform and consistent, tailored to meet the specific high-performance demands of modern engines. These customized molecules provide higher levels of protection and performance, even in extreme conditions.

The performance of synthetic motor oil is more robust, especially in terms of low-temperature pumpability, high-temperature stability, and protection against deposits. These attributes translate directly into less engine wear and longer engine life.

Synthetic Motor Oil: More uniform molecules = less friction. Conventional Motor Oil: Inconsistent molecule size = more friction.
An advanced full synthetic motor oil, Mobil 1 outperforms our conventional oils and can deliver a quantum leap in performance just by changing the oil in almost any engine.

Regular Wheel Alignments

Regular wheel alignments are an important part of car maintenance. Unfortunately, many car owners are not aware of the importance of having their wheels aligned.

Here are five reasons why getting regular wheel alignments is good for your car, your bank account, and your peace of mind.

1: Better gas mileage. When your wheels are aligned properly, it cuts down on rolling resistance, which means that you car doesn't have to work as hard or burn as much fuel in order to move forward. This is good news for everyone: Not only do you spend less money on gas, but you also get the satisfaction of knowing your car is responsible for less pollution.

2: More mileage out of your tires. Even the slightest problem with your alignment can have disastrous effects on your tires. If your tires have too much or too little toe-in (the degree at which they point in toward each other at the front, like a person who stands pigeon-toed), a narrow strip on each tire will wear down very quickly, causing you to have to get new tires sooner. By getting regular wheel alignments, you ensure that your tires wear evenly, making them last as long as possible.

3: Tire warranties still apply. The problem with your tires wearing from poor wheel alignment is that it usually voids your warranty on the tires. Most warranties only apply to the quality of the goods. In other words, if the tires wear out too soon because of something other than poor quality, then the manufacturer is not responsible. Failing to get wheel alignments often enough is considered to be negligence on the part of the car's owner, and usually means that the warranty is voided.

4: Less wear and tear on other parts. Having the wheels out of alignment can be stressful on the rest of the car, too. It means that you continually need to put pressure on the steering system in order to keep the car straight, and when you brake you often feel the car pull even more sharply, indicating that the brakes are needing to work harder on one side than the other.

5: Easier to drive. One of the biggest advantages of having your wheels aligned properly is that your car is easier to drive. No annoying pull to one side or the other. It's much easier and more pleasant to drive a car that has had regular wheel alignments.

As you can see, there are many reasons why a car owner should be sure to get regular wheel alignments. Not only does having your wheels aligned properly save you money on gas, tires, and other potential repairs, but it also gives you better peace of mind to know that your car is being cared for properly.

Article Source: http://EzineArticles.com/1020505



Keep your records in order, and take them with you.

Have records available on everything you do to maintain your car ? and keep them in the car if possible. Well-kept records can be instrumental in correctly diagnosing a vehicle problem the first time. Incomplete records can lead to redundant auto repairs that waste your time and money. A vehicle with a well-documented repair service history also tells, that you value first-rate work at the recommended intervals, and have done your part to keep your vehicle in tip-top shape.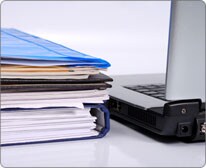 Request Original Equipment Manufacturer (OEM) parts

Whenever parts need to be replaced, be sure to request genuine OEM components rather than generic pieces. Maintaining exact manufacturer specifications is important in achieving optimum performance. The low-price allure of aftermarket parts often prompts customers to forgo OEM quality, but spending the extra dollars on factory-approved equipment now can make a big difference down the road, especially in terms of vehicle longevity.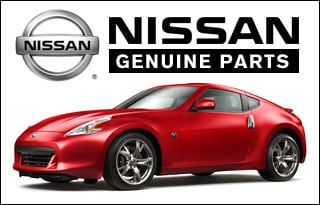 Do not race your car's engine during start-up.This is a quick way to add years of wear to your engine, especially if it's cold outside. Accelerate slowly when you begin your drive.The most wear to the engine and drive train occurs in the first ten to twenty minutes of operation.

When turning your steering wheel, don't hold it in an extreme right or left position for more than a few seconds. Doing so can damage the power-steering pump or steering STOPS.



Ask whether the gas you buy is filtered at the pump and if the station has a policy about changing the pump filters regularly. If you get a song and dance, find another gas station. Some stations don't have pump filters, making you more vulnerable to dirty gasoline. Other stations may not mix alcohol and fuel properly ? or worse, water down their product. Find a station you trust and stick to it. This practice could prevent costly repairs to fuel injected systems.

When stuck in mud or snow, don't make the problem worse by damaging an expensive component in your vehicle. Gently rocking forward and back in an attempt to free the car is fine. But if it looks as though you're really stuck, don't keep at it. Throwing your car from forward to reverse repeatedly, as well as spinning tires at high speeds, can generate lots of heat and spell trouble for transmissions, clutches, and differentials. It may be cheaper in the long run to call the tow truck rather than risk big repair bills down the road. It's a good idea to carry a traction aid in the trunk, such as sand, gravel, or cat litter.


If you are not going to use your car for more than a month, store it properly to prevent unnecessary damage and repairs upon your return.



Fill the gas tank to help prevent condensation from accumulating in the tank. Add a fuel stabilizer and drive the car around a bit to distribute the additive.



Wash and wax the car thoroughly to protect the finish.


Place a vapor barrier on your garage floor. A 4-mil polyethylene drop cloth will do.



Disengage the parking brake to help avoid brake corrosion.


Put the car on jack stands to take the weight of the vehicle off the wheels and tires.

Place the battery on a trickletype charger.

Plug the tailpipe with a rag to prevent moist air from getting into it.



Inspect wheel-well splashguards

These guards, however flimsy on many of today's cars, help keep water and winter's salty slush from splashing up into the engine and wheel well compartment, where it can damage sensitive electrical components. Unfortunately, these guards tear off easily ? sometimes without the driver knowing it. Check for damage to these guards when you wash your car. Re-secure with the appropriate fasteners or replace as needed. As added protection from splashed-up muck, slush, and debris, install mud flaps (also called splash guards) on your vehicle.



Don't forget to flush


Coolant-antifreeze eventually degrades and becomes contaminated. Flush it from your cooling system as recommended in your owners manual..

Failing to do so can damage your radiator, clog your heater core, and cause the thermostat and water pump to fail